Myrtle Thai
438 Myrtle Ave, Brooklyn, NY 11205
Order now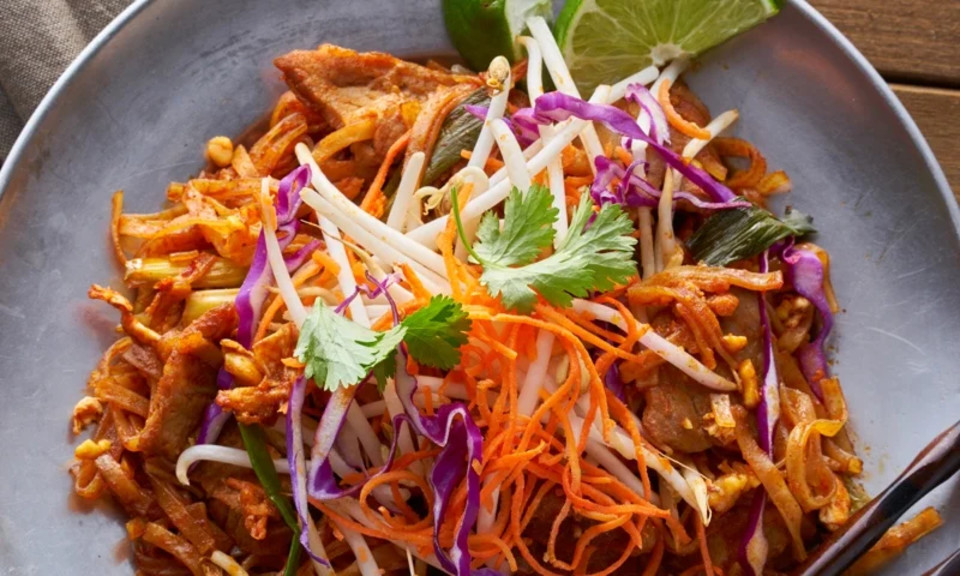 Jocelyn
Everything was excellent, but I want to commend the delivery man. I had updated my delivery address with the order but for some reason, it didn't go through and the order was slated to be delivered to my job instead of my house. (They're only a couple of blocks away from each other.) He called to let me know he was there. I waited. He called back and that's when I realized the error. Without any issue, he delivered it to my home, exceedingly polite. for his customer service!!
Angela
Really impressed with how good the food was from here considering the reviews. Spring rolls with plum sauce were delicious. Still crispy and hot when they arrived. Beef and pork with garlic sauce was wonderful. Veggies were crisp and meat tender. Sauce not overpowering and complimented dish very well. Will def order again!
Kimberly
Yummy Thai food! One of our faves!
Timely delivery, well packaged, friendly delivery guy... and the food is delicious! Still hot when delivered and I have no complaints! We order from them about every other week (but only because my husband isn't as huge a Thai food fan as I am!)
Stephanie
My favorite Thai place in the neighborhood. I think the staff recognizes my name, because my order always comes way earlier than the estimate (which is definitely a bonus). Everything is really tasty and the lunch specials are super cheap!
Wynona
Myrtle Thai rocks. Love their Pad Thai, Pad Se Ew, dumplings, edamame is amazing, and yellow curry. The only thing I don't love is their curry puffs...better a block over at Thai 101. But Everything else I prefer from here.
Jermaine
I ordered the Chili and hot noodle soup with chicken alongside an order of fried tofu as an appetizer. First of all, they came way faster than I expected. Secondly, the food- very delicious. Nothing I received was overly greasy or soaked in oil. The noodles and chicken came in a separate container so that I could evenly distribute the soup the way I wanted to. The sweet and sour peanut sauce dip (forgive me I don't remember the name) that came with the tofu was spot on and very nice. I've heard mixed reviews about this place, but what I can tell you is that it left a great first impression on me :)
Andre
I was blown away by their pad see ew. Simply the best paw see ew I've ever eaten. I counted my order history with Myrtle Thai and since my first order on July 29th I've come back 12 times to order the pad see ew with crispy chicken. Do yourself a favor and order it!! I've tried so many other options from their menu but i always come back for the pad see ew. Skip everything else. The food isn't bad but I've eaten at so many Thai restaurants and aside from the pad see ew, the rest of the menu is okay.
Naomi
Every single time Ive ordered i have never been disappointed. The food is hot and ready (no little ceasers) and so GOOD. Definitely spent over 300 dollars on here. Yum! The Thai fried rice, the spring rolls, the spicy chicken. My bf loves the basil fried rice. How could i forget the mango lemonade..wait and the ice cream. I highly recommend this place! I LOVE MY CITY
SHOUTOUT TO BROOKLYN! Youre the best myrtle Thai <3 ima tell my childrens childrens childrens about yall.
Liceen
I wish I could live here. :-) The food is so healthy and yummy. Not greasy or heavy. I didn't feel weighed down after I ate it. I ordered the Ginger Sauce Lunch Special for myself and the Garlic Sauce Lunch Special for my friend. Amazing favors. And the Lychee Juice. Yes!!!!!!! I thoroughly enjoyed my lunch.
Jordan
I just moved out of the area and that makes me sad. This is the best Thai food I have had, granted Im a white boy from Michigan so what do I know, but the people remember you when you walk in and their deliveries are always on time, and seriously, Best Pad See eww ever (I feel like I spelled that wrong).
About us
Asian, Dinner, Lunch Specials, Thai
Today

Delivery: 12:00 PM - 4:00 PM

Takeout: 12:00 PM - 4:00 PM

Delivery

Monday:

12:00 PM - 4:00 PM

Tuesday:

12:00 PM - 4:00 PM

Wednesday:

12:00 PM - 4:00 PM

Thursday:

12:00 PM - 4:00 PM

Friday:

12:00 PM - 4:00 PM

Saturday:

12:00 PM - 4:00 PM

Sunday:

12:00 PM - 4:00 PM

Takeout

Monday:

12:00 PM - 4:00 PM

Tuesday:

12:00 PM - 4:00 PM

Wednesday:

12:00 PM - 4:00 PM

Thursday:

12:00 PM - 4:00 PM

Friday:

12:00 PM - 4:00 PM

Saturday:

12:00 PM - 4:00 PM

Sunday:

12:00 PM - 4:00 PM